SearchBundledGolf.com
Posted: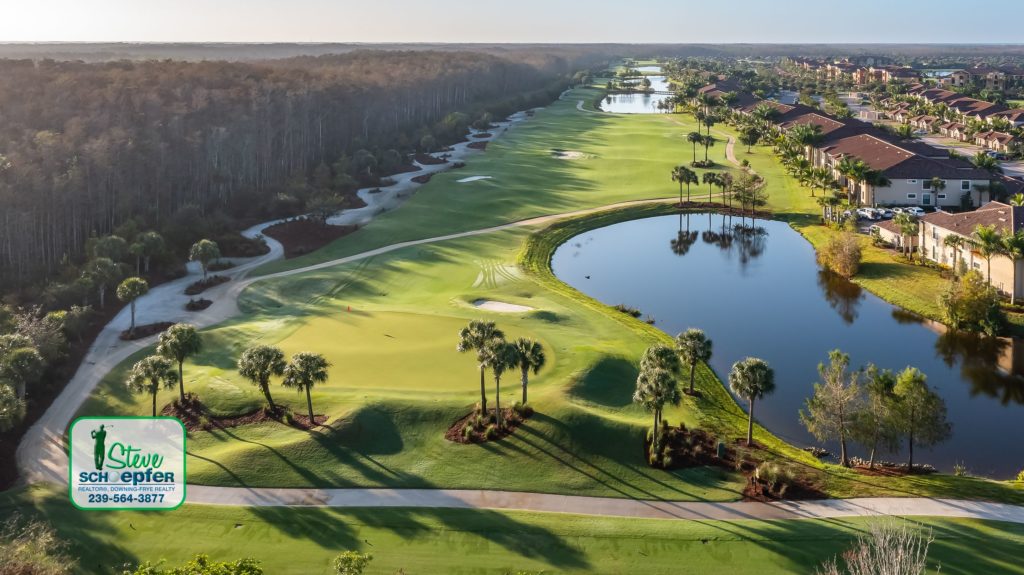 Q: What is "bundled golf"?
A: Bundled golf communities are becoming more and more popular in the Southwest Florida
real estate scene. Essentially, a bundled golf community is one where your full club
membership, including your golf membership, is included with (bundled with) your home
purchase. Every homeowner in the community is automatically a member of the club. This
format works best for the recreational golfer, who plays a few times per week and has
some flexibility with tee times. You do not post any initiation fee and there is NO
WAIT LIST for your membership.
Easy search below for our Southwest Florida bundled golf communities. I am available to
answer all your questions.
NAPLES
Cedar Hammock  https://naplesgolfproperties.com/community/cedar-hammock/
Countryside   https://naplesgolfproperties.com/community/countryside/
Cypress Woods  https://naplesgolfproperties.com/community/cypress-woods-golf-and-country-club/
Esplanade   https://naplesgolfproperties.com/community/esplanade/
Forest Glen  https://naplesgolfproperties.com/community/forest-glen/
Foxfire  https://naplesgolfproperties.com/community/foxfire/
Glades  https://naplesgolfproperties.com/community/glades/
Glen Eagle  https://naplesgolfproperties.com/community/glen-eagle-golf-and-country-club/
Heritage Bay  https://naplesgolfproperties.com/community/heritage-bay/
Naples Heritage https://naplesgolfproperties.com/community/naples-heritage/
Naples Lakes  https://naplesgolfproperties.com/community/naples-lakes-country-club/
Royal Wood  https://naplesgolfproperties.com/community/royal-wood/
Stonebridge  https://naplesgolfproperties.com/community/stonebridge/
The National at Ave Maria  https://naplesgolfproperties.com/community/the-national-golf-country-club-at-ave-maria/
Treviso Bay  https://naplesgolfproperties.com/community/treviso-bay/
Vanderbilt  https://naplesgolfproperties.com/community/vanderbilt-country-club/
BONITA SPRINGS
Bonita National  https://naplesgolfproperties.com/community/bonita-national-golf-and-country-club/
Highland Woods  https://naplesgolfproperties.com/community/highland-woods/
Vasari  https://naplesgolfproperties.com/community/vasari/
Worthington  https://naplesgolfproperties.com/community/worthington/
ESTERO
Breckenridge  https://naplesgolfproperties.com/community/breckenridge/
Copperleaf at The Brooks  https://naplesgolfproperties.com/community/copperleaf-at-the-brooks/
Country Creek  https://naplesgolfproperties.com/community/country-creek/
Pelican Sound  https://naplesgolfproperties.com/community/pelican-sound/
Spring Run at The Brooks  https://naplesgolfproperties.com/community/spring-run-at-the-brooks/
FORT MYERS
Babcock Ranch  https://naplesgolfproperties.com/community/babcock-ranch/
Colonial  https://naplesgolfproperties.com/community/colonial-country-club/
Heritage Palms  https://naplesgolfproperties.com/community/heritage-palms-golf-and-country-club/
Herons Glen  https://naplesgolfproperties.com/community/herons-glen/
Kelly Greens  https://naplesgolfproperties.com/community/kelly-greens-golf-and-country-club/
Legends  https://naplesgolfproperties.com/community/legends-golf-and-country-club/
Lexington  https://naplesgolfproperties.com/community/lexington-country-club/
Olde Hickory  https://naplesgolfproperties.com/community/olde-hickory-golf-country-club/
River Hall  https://naplesgolfproperties.com/community/river-hall/