View All Highland Woods Listings
Amenities:

Golf

Clubhouse

Active Lifestyle

Pool
HIGHLAND WOODS
The Highland Woods Golf & Country Club golf course was designed and built by architect Gorden Lewis. Reflecting the broad diversity of the community, it is a course that can be enjoyed by novice and intermediate golfers, as well as players seeking a true challenge.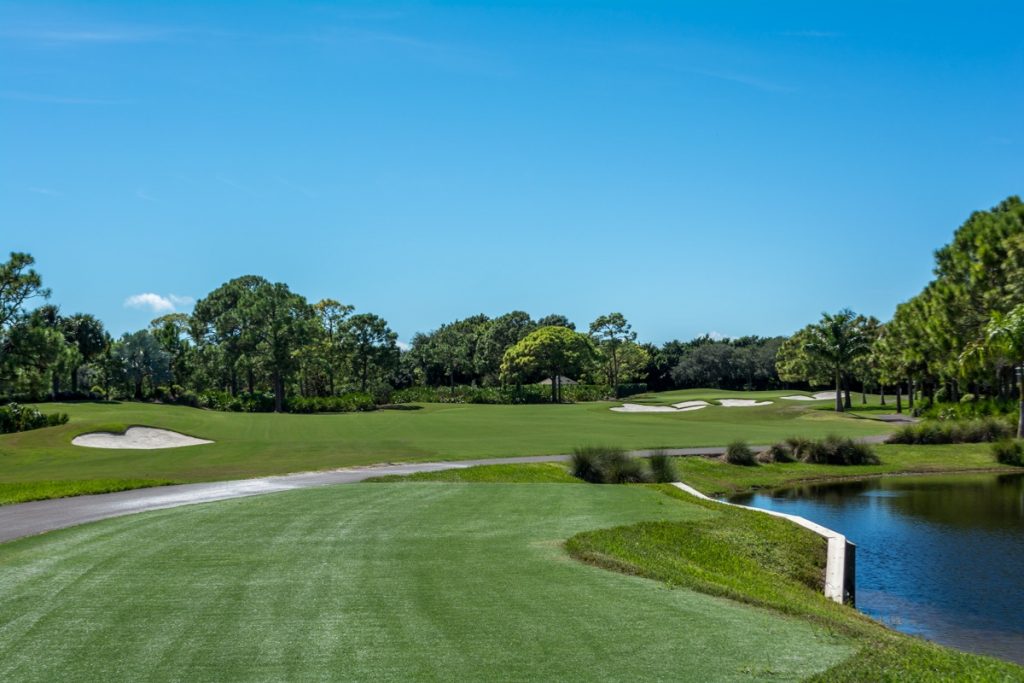 Since the opening in 1994, the course has received numerous improvements; however, the integrity of the original design has been maintained with the constant care of Golf Course Superintendent and his staff. The most recent renovation was completed in the Fall of 2015.
The renovations included installing TifEagle Bermuda grass on the greens, fairways and tee were planted in Celebration Bermuda grass, 419 Bermuda in the roughs, with new and challenging modifications to the 82 bunkers throughout the course. There are also 20 acres of natural palmetto preserves and 29 acres of lakes.
Course facilities include a 50,000 square foot aqua driving range tee with additional mat hitting area, a 7,000-square-foot putting green and an additional 11,400-square-foot chipping/putting practice area featuring 3 bunkers.
Golf activities include member-guest events, annual club tournaments, ladies' and men's leagues, and Nine & Dine events with a surprise format each time.
The Highland Woods golf professionals and staff are experienced and knowledgeable, providing a special and rewarding golf experience for all members, no matter their handicap. Highland Woods is the hidden gem in our Bonita Springs area.
Tennis
The facility offers four "Club 40 Advantage" newly surfaced courts which are "gentle" on the knees. The courts are illuminated for night play until 10 PM. If it has been a while since you have played or you are a new player, the Club also offers a ball machine which is a great way to hone your strokes. Use of the courts and ball machine is available at no charge to the members. The tennis program has been expanded to include tennis instruction, offering private or semi-private lessons and clinics.
There are men's and women's doubles leagues, team practices, men's and women's weekly "drop-in" sessions, and a Mixed Round Robin held on Saturday mornings in which players of all levels can participate. On the social level, five tennis events are held during the fall/winter season, including the Annual Tennis Club Championship Tournament.
Dining
The relaxed ambiance of the newly renovated Grille Room is inviting and comfortable. This new design reflects a more casual atmosphere that appeals to today's country club membershi
p and contemporary lifestyles. With panoramic views of the stunning 18th green, it is the favorite spot to gather with your fellow members to enjoy one of the newly featured IPA beers or your favorite beverage while watching golf or your favorite sporting event on one of the large-screen televisions. The Grille Room menu features casual American fare that changes regularly, offering a wide variety to fit all members' needs.
Swimming Pools
All Highland Woods residents have the opportunity to enjoy poolside fun and relaxation, since there are seven "common area" swimming pools in Highland Woods Golf & Country Club. Soak up the Florida sunshine and visit with neighbors or enjoy a private moment with the book of your choice. The main pool located near the Clubhouse also serves as the aqua-fitness center of Highland Woods. Water aerobics sessions are available most days of the week for both men and women offering low impact exercise. The main pool area also boasts a Jacuzzi, for your health needs and relaxation. There is plenty of parking and a refreshment cabana located next door. Six other pools are conveniently located throughout the Condominium and Verandas neighborhoods. All pools are heated to maintain a temperature of approximately 84 degrees.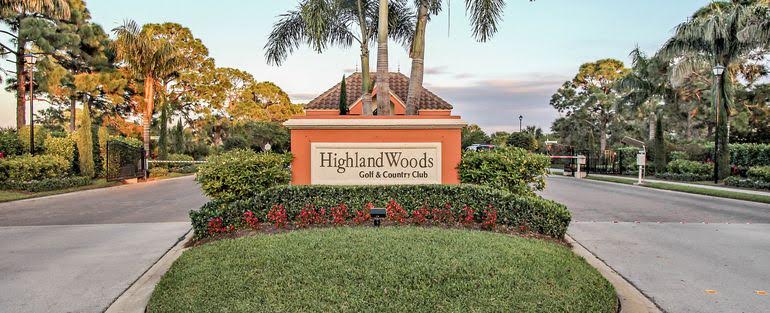 Bocce
Highland Woods has two regulation Bocce courts that measure 12′ x 70′ each. They are constructed of a new material – Clay Tech, which is very similar to an indoor/outdoor carpet with a light dusting of sand applied each year. There is a very effective drainage system to keep the courts playable within hours of any heavy rain. Brick pavers surround the courts and regulation scoreboards are in place for each court. An Association has been established to enable League play for Men, Women and Mixed competition. The Leagues run for a period not to exceed 6 weeks, so that all members have an opportunity to participate.
For more information on current homes for sale in Highland Woods, we invite you to contact us for additional information.