Naples Home Services
Need insight on Naples home services? I'm happy to provide contacts for a variety of helpful resources. As a Realtor, I understand that you often need to know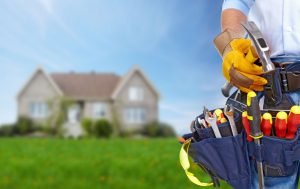 more than just the square-footage of the house, number of rooms and purchase price. There's a myriad of additional information you're often seeking, everything from schools to churches and where to find good pizza or a good plumber. While I can always provide help with finding a great home (or golf course), I know your space never feels quite like home until the television is on, the phone is ringing and there's hot or cold water flowing through the faucets. With that in mind, please see the information below relating to a plethora of Naples home services. And as always, should you ever have questions or require additional information involving any aspect of life here in Southwest Florida, please don't hesitate to contact me by submitting the contact form at the bottom of the page.
Naples Home Services Contacts
Telephone: Sprint; Naples 800-339-1811
Electric: Florida Power & Light Company; 239-262-1322
Cable television: Comcast; 239-793-3577
Naples Daily News: 1100 Immokalee Rd., Naples, FL 34110; 239-263-4839
Public Schools: Collier County Public Schools; Naples Schools; 239-377-0001
Garbage collection: Collier County Solid Waste Department; 239-649-2212
Water and Sewer: Open Monday-Friday, 8am-5pm; 239-352-2380
Post Office: 1130 Creekside Way, Naples, FL 34108; 239-513-9161
Driver's License: 2348 Immokalee Rd., Naples, FL 34110; 239-596-2653
Auto registration: Collier County; 239-514-7051
Collier County DMV Guide: www.dmvflorida.org/collier.shtml
Collier County Sheriff: 239-252-9300
Homestead exemption: Collier County: 2335 Orange Blossom Dr., Naples, FL 34109; 239-252-4444; www.collierappraiser.com
Note: if you are a full-time resident, don't forget to apply for your
Homestead exemption in January; you may qualify if you live here more
than 6 months
Collier County Public Library: 2385 Orange Blossom Dr., Naples, FL 34109; 239-593-0334
Connect With Realtor Steve Schoepfer by submitting form below:
Interested in learning more about Naples homes for sale? Please see listings below. The data on our website comes directly from the Multiple Listing Service and is routinely updated to ensure you're always receiving timely, accurate and relevant information. Please don't hesitate to contact me for more information on any home for sale.
Current Properties for Sale in Naples
Courtesy of REMAX Affinity Mercato

The National Golf & Country Club At Ave Maria

Courtesy of Naples Breeze Realty

Courtesy of Premiere Plus Realty Co.

Courtesy of Premier Sotheby's Int'l Realty

Courtesy of Douglas Elliman Florida,LLC

Courtesy of Tropics Real Estate, LLC

Courtesy of MVP Realty Associates LLC

Courtesy of Realty World J. PAVICH R.E.

Hammock Bay Golf And Country Club

Courtesy of MVP Realty Associates LLC

Courtesy of Compass Florida LLC