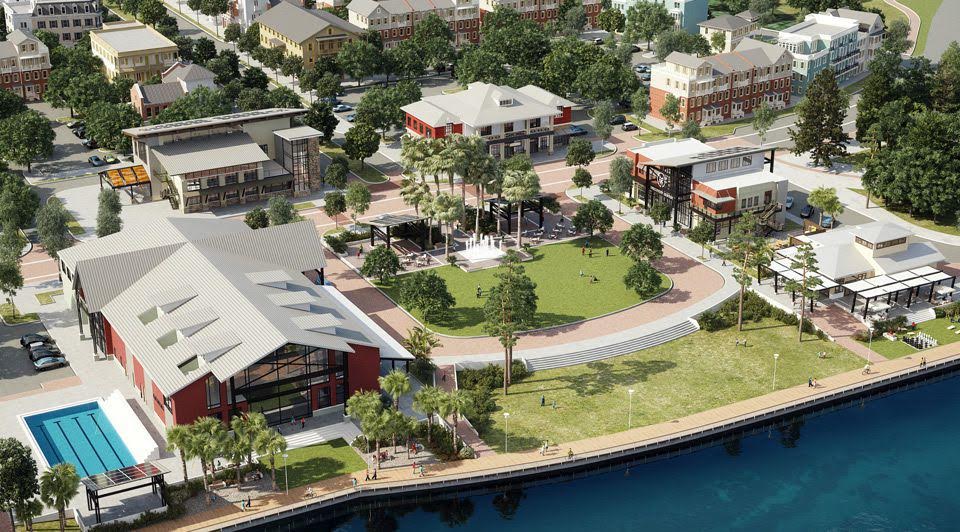 View All Babcock Ranch Listings
Amenities:

Downtown District

Brand New

Charter School

Green Community
Babcock Ranch ~ an entirely new town being developed from scratch by Kitson & Partners
History
Kitson & Partners purchased the 91,000-acre Babcock Ranch property in 2006 and simultaneously sold 73,000 acres to the State of Florida in what is the largest land preservation purchase in the history of the State of Florida. This beautiful piece of land straddles the northern part of Lee County and the southern part of Charlotte County in beautiful Southwest Florida.
The town of Babcock Ranch site plan is being built on the remaining 18,000 acres and will, upon completion, include approximately 19,500 homes and nearly 50,000 residents. Half of the 18,000-acre site will be preserved in the form of lakes, parks, green spaces, community gardens, forests, and a 50-mile network of nature trails, all of which will be intertwined with the town's residential neighborhoods and downtown commercial venues. There is 6 million square feet of commercial space.
Your Home
Every residence at Babcock Ranch will be within a five-minute walk of a park, providing venues for neighbors and their children to socialize. Each neighborhood will include a town garden, a dog park, a lakeside fishing dock, an observation deck, and a trail head that serves as a gateway to the town's trail network. The connection with nature extends beyond the neighborhoods at Babcock Ranch and also encompasses the Downtown District that is a short walk or bike ride from the Colonial/West Indies and pre-World War II Southwest Florida-style homes being built.
The Community
The Downtown District will include a Table and Tap Restaurant, an Outfitters store, a market with a coffee shop, grab and go items, an ice cream shop, a wellness center and a civic building which will house the town's information center. These will be situated around Founder's Square, a lakefront green space that will include a waterfront promenade and serve as a gathering place for town events and celebrations.
In addition, a K-8 Charter School is opening in Babcock Ranch. The entire town is solar-powered during the day (the first solar-powered town in America), with natural gas power at night. The architectural styles of the homes are reminiscent of older Americana, with front porches for friendly socializing with neighbors.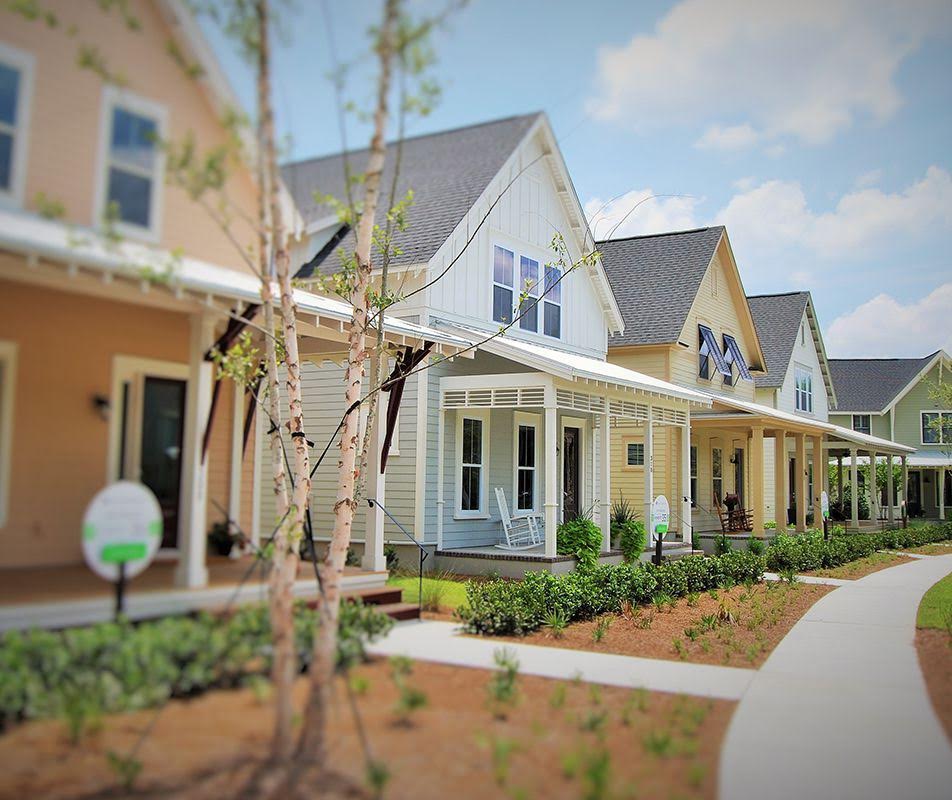 We are now constructing model homes and the first phase of the Downtown District at this new town of Babcock ranch is progressing on schedule, for completion in the first quarter of 2017. We envision a place that embraces residential neighborhoods, civil, retail and educational structures, and opportunities to enjoy nature on a daily basis … as a unified, cohesive experience.
For more information on homes within the new town of Babcock Ranch, we invite you to contact us.