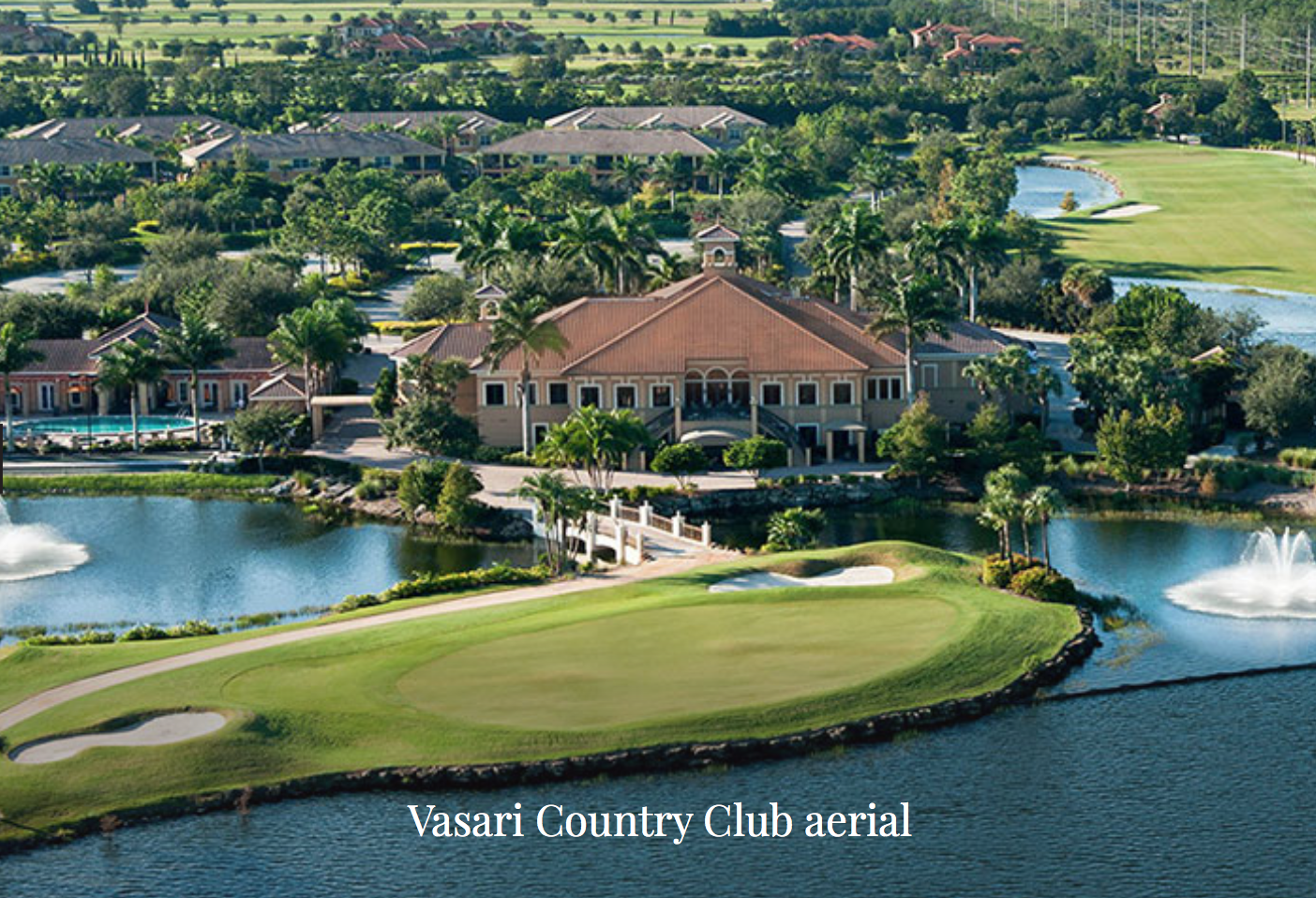 View All Vasari Listings
Amenities:

Clubhouse

Dining

Putting Green

Private Membership
Discover Vasari Country Club homes for sale Bonita Springs Florida. This private gated golf community in Bonita Springs, is just north of Naples,Florida, and just minute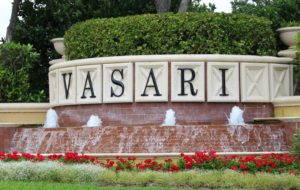 s away from fine-dining, world-class shopping and cultural venues. A short drive will take you to the Gulf's white sand beaches or Southwest Florida (RSW) International Airport. Vasari has invested substantially in its future. The clubhouse provides members with exceptional banquet and dining facilities, a fitness center and a full calendar of fun, recreational activities and a variety of special events.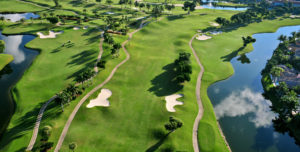 Vasari is proud to offer a renovated championship 18-hole golf course, recently re-designed. Golf lessons, convenient tee times, tournaments, clinics, a fully stocked Pro Shop, and spectacular practice areas to enhance your golf experience. Since Vasari is a bundled community, as a resident you automatically become a member of the Club which includes golf. The inviting course was originally designed by architect Gordon Lewis and then later re-designed and enhanced by architect Billy Fuller. If you love golf, you will love Vasari. The promise of an outstanding golf experience at Vasari Country Club is ensured with the following offerings:
* 300-yard Aqua driving range
* The course is known for "playability"
* Personal attention from the golf pros
* Orientation session for new members
* Mixed and mens or womens golf tournaments, including member-guest tournaments
* Men's and Ladies golf associations
* Private and group lessons and clinics by highly experiences professionals
* A fully stocked Golf Pro Shop, all specially priced for the members
* Complete golf club service and repair
* An in-house golf cart service and sales center
* Junior golf program
The active tennis center consists of 6 well-lit Har-Tru courts. Special year-round events and team leagues guarantee fun and competitive play.
You will discover great value in Vasari real estate and virtually unmatched Vasari homes for sale pricing that include the private country club lifestyle, the security of a 24-hour per day manned gatehouse, the beauty of a private resort, and bundled golf with no equity or membership fees.
Bocce Courts
Bocce is a competitive and precision sport aimed at rolling or throwing balls down a long, rectangular court with the goal of trying to rest your ball(s) closer to the target ball (pallino) than your opponent's ball. Perhaps Vasari has been influenced by Giorgio Vasari's Italian heritage, or maybe it's because the game is incredibly fun, but the fact is that Bocce has become very popular in Vasari Country Club. You are invited to learn more about the very active 600-member bocce club which consists of Men's, Ladies' and Mixed teams. Blending fun with competition, Vasari is a member of the Southwest Florida Bocce League, which consists of sixteen communities that play intramural matches throughout the winter months.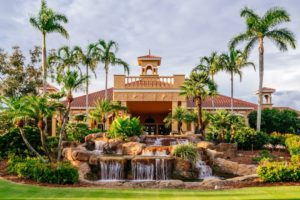 Fitness Center
At Vasari, an active, healthy lifestyle is encouraged in every aspect of the community.
From golf, bocce, and tennis to invigorating walks amid nature, you have an opportunity to plan your own personal approach to good health and exercise. Vasari's fitness center has a variety of Cybex cardio & weight training equipment to focus on different parts of your body.
WATER AEROBICS
Water Aerobics is a low impact aerobics class that helps increase flexibility, strength, as well as endurance. The class will work with the natural resistance of the water the use of noodles and water weights will incorporate variety into the workout. Water Aerobics participants do not need to know how to swim.
TOTAL BODY TONING
A total body workout designed to improve balance, cardiovascular system, strength and metabolism. The class will work with weights, resistance bands, Pilates rings, Pilates balls and weighted balls.
TPI FITNESS CLASSES
You will learn:
* How to prepare for a practice session or round of golf
* What exercises are best to promote a more consistent golf swing
* How and when to stretch
* How to prevent injury while on the course
* Cardio for golf
* What's best to eat before, during, and after a round of golf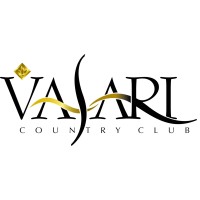 Dining Venues
MAIN DINING ROOM
Beautifully appointed overlooking the 18th hole, the Main Dining Room can seat up to 90 for any event.
THE GRILL ROOM
Seating up to 60 guests, the Grill Room is adjoined to the Main Dining Room by the dance floor. These two rooms can be combined to one larger venue for weddings and larger special events.
PRIVATE DINING ROOM
The Private Dining Room has a unique octagon design with wooden beams. This room can seat 35 guests for dining and 65 guests for ceremonies. It is a very intimate picturesque setting for any event.
BOARD ROOM
Used for meetings and/or dining, the Board Room seats up to 14 guests and has wireless Internet available.
THE TAVERNA
For lighter fare, don't miss Taverna on the first floor which offers to seat 24 in the Ladies Card Room and 24 in the Men's Card Room. Enjoy the view – a spectacular vista of bridges, fountains and a gazebo creates the perfect spot for a wedding ceremony.
If you would like more information about Vasari homes for sale in Bonita Springs FL or Vasari condos for sale, I am available to answer all your questions.
Vasari Site Plan
For more information on current homes for sale in Vasari, we invite you to contact us for additional information.