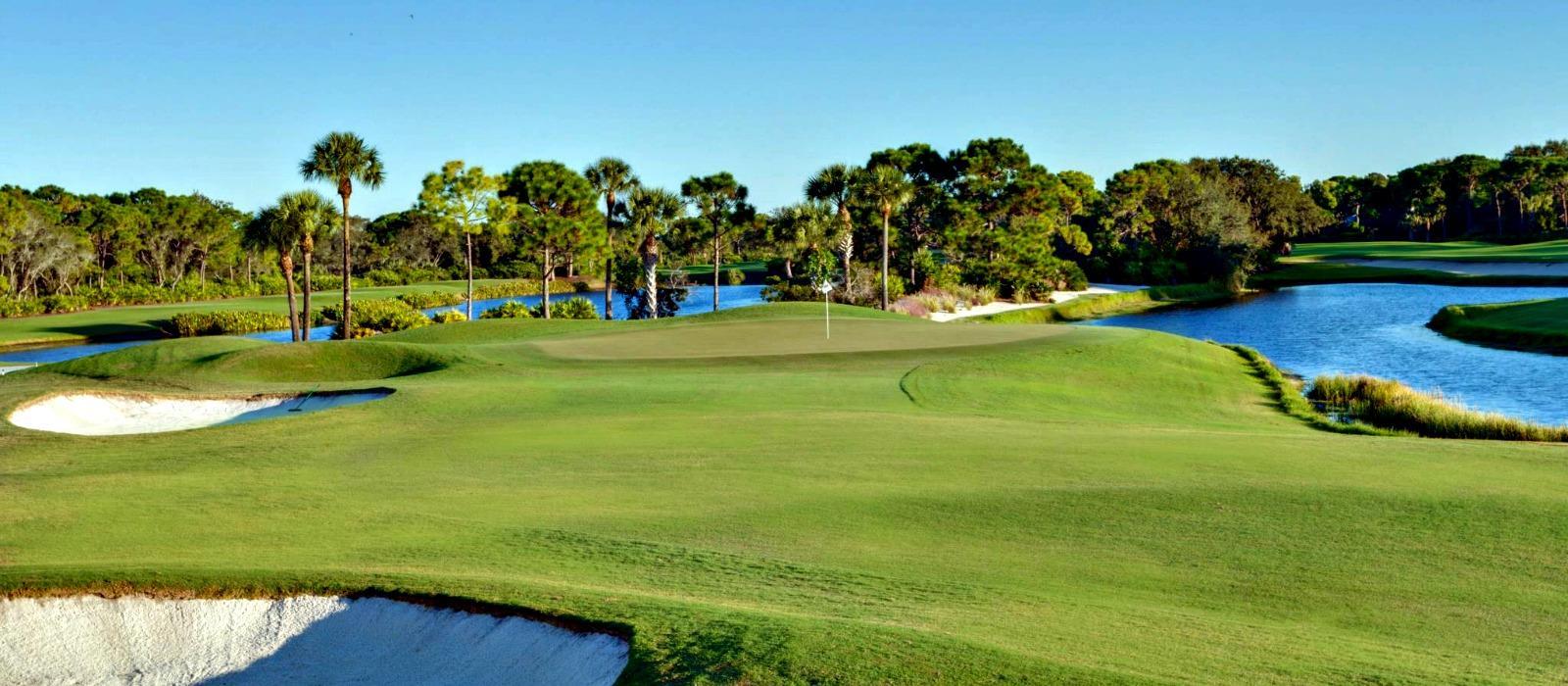 View All Pelican Landing Listings
Amenities:

Library

Beach Park

Dining

Clubhouse
PELICAN LANDING
Welcome to Pelican Landing in Bonita Springs Florida, a beautiful master-planned community encompassing 2,365 acres in Bonita Springs, FL.  Pelican Landing real estate is bordered on the south by Spring Creek, which the State of Florida des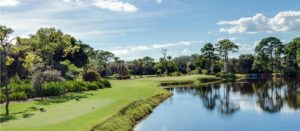 ignated an "Outstanding Florida Water" and on the west by Estero Bay, an aquatic preserve leading to the Gulf of Mexico. Careful planning and development of Pelican Landing real estate has preserved the pristine natural beauty of this wonderful community. The first residents of Pelican Landing in Bonita Springs FL moved into the gated community Pelican Landing in February 1990. Since then, Pelican Landing real estate has grown to include single-family homes, villas, coach homes, garden condominiums, mid-rise condominiums and bay-front high-rise condominiums. You can see the list of Pelican Landing neighborhoods, sometimes referred to as Pelican Landing subdivisions, listed below:
Addison Place At Colony – Ascot – Bay Cedar – Bay Creek – Baycrest – Capri – Costa Del Sol – Cottages At Pelican Landing – Creekside Crossing – Cypress Island – Goldcrest – Heron Cove At Pelican Landing – Heron Glen – Heron Point – Lakemont – Lakemont Cove – Longlake – Longlake Village – Messina Court At Colony – Mystic Ridge – Palm Colony – Pennyroyal – Pinewater Place – Pointe At Pelican Landing – Reserve At Pelican Landing – Ridge – Sanctuary At Pelican Landing – Sandpiper Greens – Sandpiper Isle – Sawgrass Point – Southbridge – Waterside
THE BEACH PARK
A pristine 34-acre gulf island Beach Park is one of Pelican Landing Community Association's amenities. Located at the northern end of Big Hickory Island, the Beach Park is accessible by Pelican Landing's boat shuttles from Coconut Point Marina. Visitors may enjoy swimming, sunning, shelling, bird watching, or even fishing. Facilities include an attractive, elevated beach house with open decks, restrooms, shower facilities, nature library, two beach bocce courts, two open-air picnic pavilions, and a large screened-in picnic pavilion with deck. A supply of beach chairs and umbrellas is provided.
GOLF AT PELICAN'S NEST
Pelican's Nest Golf Club is 36 holes, designed by Tom Fazio, and nestled in the gated community of Pelican Landing in Bonita Springs, Florida, bordering the banks of Spring Creek and Estero Bay. The award-winning golf club embraces the environment, which prov
ides a sanctuary to many different species of wildlife. The impeccably maintained golf courses, which combine both beauty and shot-making challenges on virtually every hole is what awaits golfers who have the chance to play this true jewel of a facility in Southwest Florida.
"The multiple facets of each hole, are easily appreciated by all who play. Regardless of tee choice, the strategy is as evident as the beauty. The par 3's are showcased in spectacular settings." – Tom Fazio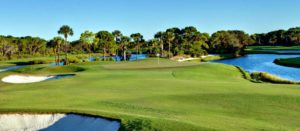 THE HURRICANE COURSE: What a great course this is for the members. It presents a number of challenges yet it is the easier of the courses at a Par 72. With seven tee boxes and the addition of our "Scoring Tees," anyone can find plenty of challenge, yet also a comfortable distance for an enjoyable round of golf. The tips are a respectable 6,808 yards (73.6/139) but most men play from the IV tees at 6,075 yards (70.1/134). For the ladies, this is the shorter of the two courses. Play can be lengthened to the V tee which is 5,625 yards (73.6/137), but most of the ladies play from the VII tee box at 4,851 yards (69.1/125).
THE GATOR COURSE: This is the longer course at a Par 73 and 7,042 yards (74.3/139) from the tips. With five par 5's, length is more of a factor on the Gator course but only one hole, the par 3, 17th, is a forced carry over water. The course features seven sets of tees boxes, plus the addition of our "Scoring Tees" allows golfers to match their skill level. The majority of men play the IV tees at 6,159 yards (70.3/126). While this course is 150 yards longer than the Hurricane course for the ladies – 5,010 yards (70.4/120), it does not force any shots over water or marsh from the tees boxes.
The Nest is equipped with a 36-station full practice range with multiple targets. The range includes baskets from 40-60 yards to several target greens and flags throughout the range area. The Nest has both a real grass as well as Turfhound artificial teeing areas. Turfhound is the premiere product in the market and best performance like real grass. The Nest also provides a 4,000 square foot practice putting green as well as a half-acre short range complete with a large greenside practice bunker. Members and guests can practice uphill shots, downhill shots, shots from tight lies as well as the rough. The practice facilities are open all day every day that the golf club is open except for one hour per week. The Nest encourages practice and instruction and to do that has not only the facilities but a full staff of PGA and LPGA Golf Professionals for instruction.
THE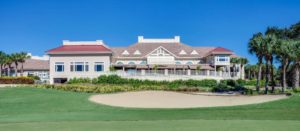 COLONY
Within Pelican Landing is a separate and high-end community called The Colony. The newly remodeled stunning 28,000 square foot Colony Country Club offers dining, a bar, library, men's and women's lounges, locker rooms, golf shop, wine room and a banquet terrace. Enjoy the Golf Club after facing the challenges of the 18-hole par-72 championship golf course with approximately 6,802 yards of fairways with sweeping water and preserve views.
For more information about Pelican Landing homes for sale, real estate offering at The Colony or any Club Membership information, I am available to answer all your questions.