Hurricane Protection
Posted: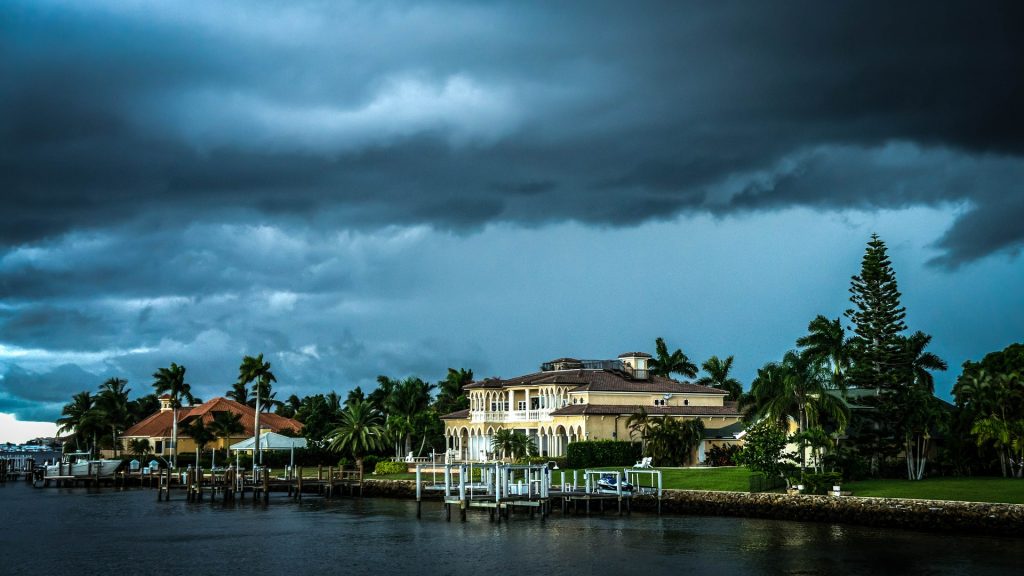 When is comes to living in the south, storm and hurricane protection can provide peace of mind.
While we enjoy the Florida lifestyle and the warm Gulf waters, protecting your home is a smart investment. For most, their house is their largest asset, and the last thing you want is damage to your assets. Storm and hurricane protection is always a smart idea for any home.
Since the mid-1970s, houses built in Florida adhered to local building codes. Stringent state codes were not in effect. Since then, state regulations strengthened Florida's building requirements to build and prepare housing structures using the appropriate materials that can withstand stronger winds should stormy weather should hit. For some, buying a newer home can decrease the amount of work and worry to protect your biggest asset.
Because large storms may bring some high winds and flooding as well as storm surges, knowing that your home already has built-in protection is one of the best things you can do to be prepared for the "just in case" weather.
For builders in Southwest Florida, that's part of their everyday business — building a strong home "to code." Well-known builders in Southwest Florida include WCI Communities, Lennar, Toll Brothers, Pulte Homes and many others. They provide not only an array of choices for your home, but they can review the coded regulations that go into their material they use to build new, strong homes.
As an educated and experience real estate agent, is it my job to know quality builders and their product. My team conducts business with many builders, and we are strong advocates of buying quality homes in the area you desire.
Feel free to contact me via email or call with questions you may have about a specific development or complex in Southwest Florida.