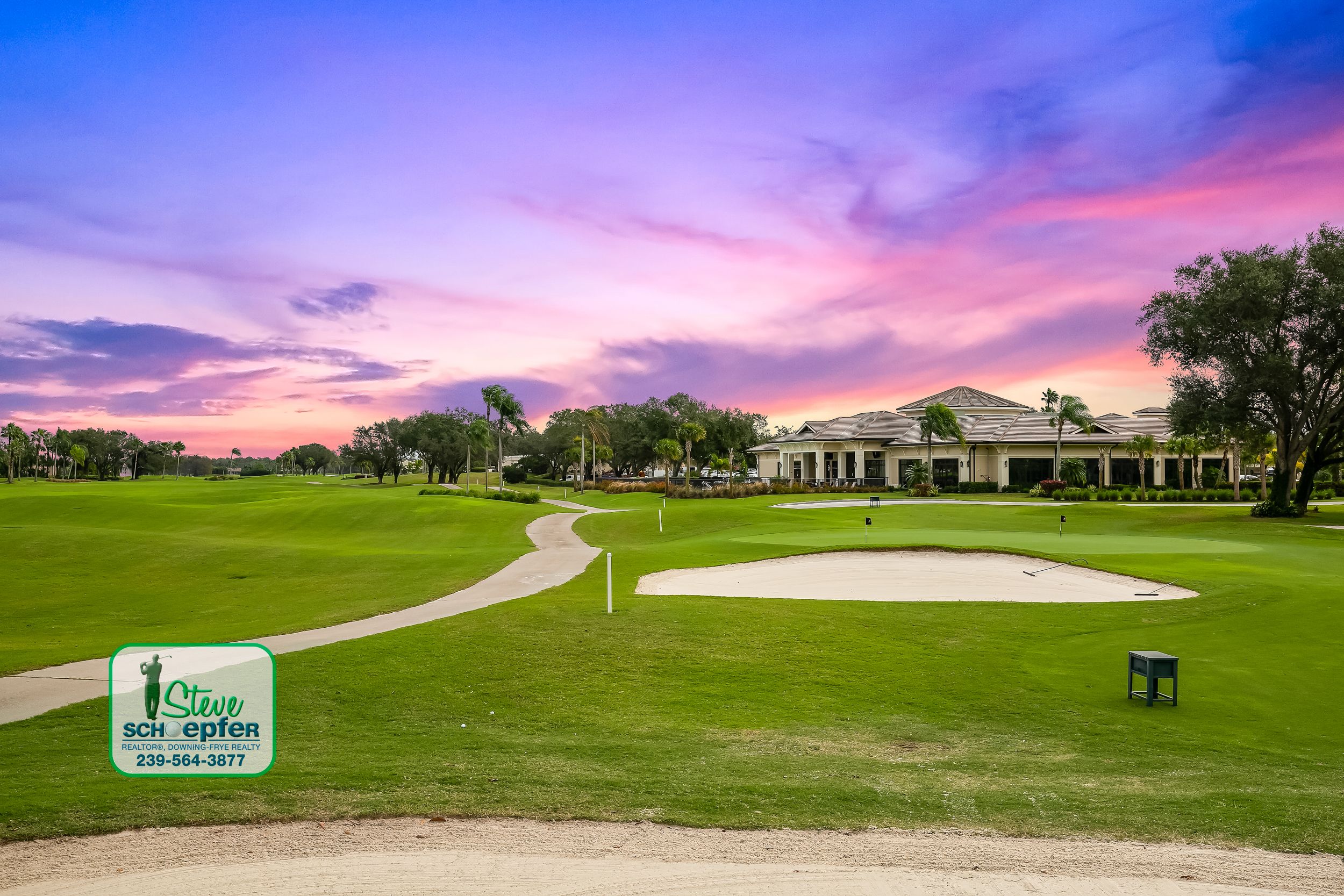 View All Vineyards Listings
Amenities:

Clubhouse

32-Acre Park

Dining

Tennis
VINEYARDS HOMES FOR SALE
Explore Vineyards homes for sale. A gorgeous lake community in Naples, Florida. Located just 1/4 mile east of Interstate-75, this established 1,375-acre development features several neighborhoods and is a low-density community, with 2.5 residences per acre. Vineyards is completely debt-free.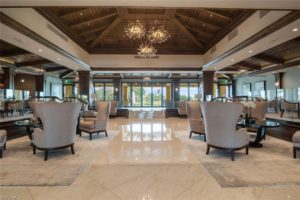 Homes for sale in Vineyards golf community offer outstanding amenities. The development includes two 18-hole, par-72 championship golf courses, a beautiful, renovated 70,000-square-foot Clubhouse with dining, sports/club lounge, state-of-the-art fitness center, golf and tennis pro shops, lush tropical landscaped pool and spa, and 12 Har-Tru tennis courts. One of the 18-hole courses was designed be Mark McCumber; the other was designed by William Amick.
Other amenities located within the community include a 32-acre park complete with facilities for basketball, tennis, racquetball, sand volleyball and soccer, six miles of walking and biking paths and the Crossroads Market Shopping Center. The Vineyards Elementary School, the Physicians Regional Medical Center and Canterbury House, a 70-bed assisted living facility, also are located within Vineyards.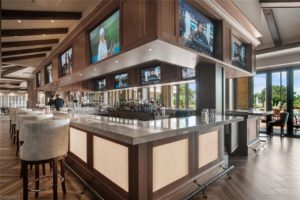 VINEYARDS COMMUNITY ASSOCIATION: 38 unique communities with villas, condos, coach homes, single-family homes and luxury custom homes for sale. With a wide range of housing options to choose from, you are sure to find something to call home. Vineyards is a tropical oasis that offers its residents beautiful homes in a serene setting with resort style amenities. There are numerous social events held here throughout the year. The Vineyards is a master planned community that is the hallmark of Naples real estate. The Vineyards Community Association is set up to keep its residents thriving and it provides high quality construction throughout all of its neighborhoods. Homes for sale in Vineyards golf community are just a 10 minute drive to the beautiful sandy white beaches and sparkling blue waters of The Gulf of Mexico. Shopping, theaters, restaurants and the famous downtown 5th Avenue South are nearby.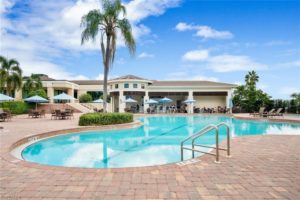 Arbor Glen: Located inside the northern gated entrance, enter over the elegant bridge into a community of 41 custom estate homes sitting between the pristine lakes and a lush golf course. Homes in Arbor Glen were built between 1994 and 1999 and sit on large lots. In Arbor Glen, the association fees include next generation internet as well as fiber optic integration which helps support high definition television.
Augusta Falls: Augusta Falls goes hand-in-hand with the picturesque and tranquil sight of cascading waterfalls upon entering this community of 35 lovely single-family homes. Amenities at Augusta Falls includes a clubhouse with a heated pool, which lends itself to numerous social gatherings. Two beautiful lakes with fountains surround this relaxing community.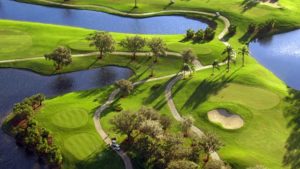 Avellino Isles: Avellino Isles offers 198 two and three story coach homes with lake and golf course views. This luxurious double gated neighborhood of Avellino Isles offers a newly decorated clubhouse with social room, exercise room, library, card room, sauna, infinity pool, hot tub, grill area and many social events.
Bellerive: 86 two & three bedroom condos with beautiful lake & golf course view and just a short walk to Vineyards Country Club.
Camelot Park: Camelot Park is a subdivision of 35 elegantly appointed single-family residences located inside Vineyard's northern gated entrance, offering both double-fairway and garden views. These beautiful homes are surrounded by lush tropical landscaping, sparkling lakesand a championship golf course.
Chardonnay: 60 two- and three-bedroom condos with lake or golf views; offers elevators, a lakeside pool, spa & community center, assigned parking & extra storage for your equipment.
Clubside Reserve: 84 coach homes with two and three bedrooms with attached garages, located adjacent to the country club.
Concord: This community includes 136 condos with elevator access, lake and golf course views, as well as two and three bedroom floor plans.
Erin Lake: Erin Lake is a 27 single-family homes, charming gated community in the sought-after Vineyards development, near a convenient shopping plaza.
Fountainhead: 70 homes featuring detached single-family villas woven into the landscaping and lakes inside the northern entry gate.
Glen Lake Estates: Glen Lake Estates is a single family community located in the prestigious master planned community of Vineyards located in sunny Naples, Florida. The homes are luxurious with beautiful landscaping and spacious floor plans. The homes in Glen Lake Estates feature 3 to 4 bedrooms and 3 to 4 bathrooms with over 2,600 square feet of living space. They also have long driveways, attached garages and beautiful lanais to take advantage of the colorful Naples sunsets.
Hammock Isles: Luxury Custom Homes – Estates – Villas
A grand entrance fountain and bridge welcome you to three elegant neighborhoods, with a total of 190 custom homes, estates, and villas and the most lake views of any Vineyards community.
Laguna Royale: 40 carriage homes with 2,000 – 2,3000 square feet of air-conditioned living area, with attached garage, lake and golf course views and a heated community pool.
Lalique: 104 two or three bedroom coach homes with attached garages and a community pool within a gated entrance.
Napa Ridge Patio: The community features just 29 one and two-story single family patio homes, each with a two-car garage. The homes are situated on a quaint and charming street behind the Vineyards' gated entrance.
Napa Ridge Villas: Napa Ridge features 34 semi-detached villa homes, some two-story designs behind the gated entrance to the Vineyards Community.
Montelena: Luxury townhomes encircling a courtyard oasis of garden walkways and waterways as well as coach homes with golf course views and a community pool and spa. Walking distance to shopping and Physicians Regional Medical Center. Vineyards Country Club has been recently renovated and offers four levels of optional private membership complete with 36 holes of championship golf, 12 Har-Tru tennis courts, pickle ball & bocce. Resort style pool & spa.
Oak Colony: Oak Colony is a residential real estate enclave of 18 single family homes with trees and park benches surrounding a private park with a lake and landscaped views. This tropical oasis offers its residents beautiful homes in a serene setting with resort style amenities. The homes at Oak Colony feature 3 bedrooms and 2 to 3 bathrooms with over 2,000 square feet of living space. They are luxuriously appointed with modern fixtures and large gourmet kitchens with high-end appliances and stone counter tops. The high ceilings and large windows provide the homes with plenty of natural sunlight and airy, open living spaces.
Palo Verde: Located midpoint between both the north and south Vineyards entrance gates, hidden in a separate quiet gated community lies 43 courtyard and villa style homes with panoramic lake views surrounding each home.
Regency Reserve: 240 luxury coach homes with two- and three-bedroom plans including two car garages as well as magnificent lake and golf course views.
San Miguel: San Miguel is a private enclave of 28 single family villas with one and two-story floor plans and offers the best of both worlds. The neighborhood is nestled among the mature tree-lined drive of Silver Oaks and also enjoys long wide views of a lake filled with a variety of fish, birds, turtles and even otters. San Miguel is conveniently located behind the South Gate.
San Rafael: San Rafael is located just inside the security of the south gate is a smaller community of 24 single and two-story Mediterranean style homes with attached garages. Many of the pool homes are situated with a western exposure adjacent to the 14th fairway of the Vineyard's South Golf Course. The community is a pet-friendly and tree-lined with both north and south entry points. Homes in San Rafael have 2-car attached garages, and beautiful bright-colored facades with meticulously landscaped yards and spacious interiors with 3 bedrooms and 3 bathrooms.
Silver Oaks: 106 coach homes, an idyllic community, in the heart of the Vineyards featuring two- and three-bedroom plans as well as attached garages. Beautiful gardens abound complimenting lake, golf course and nature preserve views.
Sonoma Lake: Sonoma Lake is a quiet, friendly community with a lovely renovated pool at the entrance. There are 33 single family homes, some with beautiful lake views, some with private pools. It's at a great location within the Vineyards near the South Gate and within walking distance of the Crossroads Shopping Plaza.
Terracina: A Tuscan fountain welcomes you to Terracina's winding roads, a lovely bridge, and 81 magnificent estate homes.
Tierra Lago: 44 Single Family homes on spacious lots overlooking lakes and the north golf course.
Tra Vigne: This community of 77 carriage homes come in either two and three bedroom floor plans with attached garages and magnificent golf course views!
Tuscany: 120 condos with two and three bedroom plans. Residents of Tuscany enjoy use of a clubhouse and pool which are located in the center of this community.
Valley Oak: 223 custom single-family homes with lake, golf course and landscape views. An active community behind the guard gated entrance to the Vineyards community.
Venezia Grande Estates: This community of truly luxurious single-family estate homes offers living at its very finest. Your visitors will feel as though they've stepped into another time and place.
Villa Florenza: The moment you enter the private courtyard or entry garden, you will be immediately swept away by the elegance of these luxurious villa homes. Villa Florenza is a small community of 38 single-family homes within the north side of the gated community of The Vineyards.
Villa Verona: These 34 villas are located within the manned guardgates of the Vineyards community. Villa Verona offers two or three bedroom homes.
Villa Vistana: Villa Vistana is an enclave of 64 attached villas featuring three bedrooms/two baths and four bedrooms/two baths residences, with individual garages.
Vintage Reserve: Spacious floor plans in this neighborhood of 112 coach homes. Two- and three-bedroom plans with attached 2-car garages. These coach homes are 2,000 to 2,400 square feet of air-conditioned living area.
Vista Pointe: These luxury mid-rise elevatored condo buildings have air-conditioned living areas that range from 2,000 to 2,500 square feet as well as beautiful golf course views. Vista Pointe offers residents fabulous amenities including a community pool, spa, social room and fitness center as well as the additional amenities offered by Vineyards Community Association.
Wedgewood: This community of 49 single-family homes provides a choice of lake, golf or lushly landscaped views all within the gated section of the Vineyards.
ABOUT THE DEVELOPER
Vineyards Development Company has some deep and interesting roots – and they all start with tomatoes! Antonio and Vincenza Procacci came to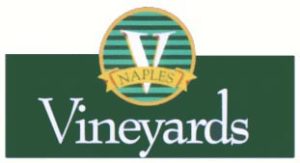 America in 1911. Working for just $8 a day, Antonio and his five sons saved enough money to start a family produce business in Camden, New Jersey. They expanded to Southwest Florida when Antonio's sons Michael and Joseph fell in love with Naples. Eventually, Procacci Brothers Sales Corporation became one of the largest wholesale produce distributors in the world. Of their tens of thousands of producing acres, they later chose the best 1,375 acres near downtown Naples to plant a community called Vineyards. The Procacci family's financial stability, is the seed from which this community has grown. Meticulous planning, design and construction have enabled Vineyards Development Corporation and its subsidiary Premier Builders Incorporated to remain debt-free. Members in the community's 25-year history, have never been assessed additional fees.
The unique builder/developer relationship between Premier Builders and Vineyards Development Corp. is the secret behind the company's continued confidence and financial stability. It eliminates the overhead and risks most other builders incur by buying lots from another developer. As a result, buyers enjoy much greater value and reliability. Buyers also enjoy peace of mind because Premier Builders has a vested interest in the long-term value of their home and the Vineyards community. Their quality of construction can be seen in every residence within this hallmark Naples master planned community.
The Procacci family's continuing participation and good will in their community and Premiere Builders' exceptional dedication to quality and design combine to ensure that Vineyards will continue to be one of Naples' most outstanding places to live.
In addition to the Procacci Brothers, perhaps no other individual has more pride in the community – and the residential homes for sale and lifestyle opportunities it provides its residents.
PARKS AND TRAILS
Vineyards' 32-acre Community Park hosts the events that make neighbors friends. Multiple soccer fields, a baseball diamond, tennis and racquetball courts, and a basketball court are just some of the sporting options for the athletically inclined – no matter their age. The park's lakeside trail is perfect for walking or jogging – for fun or exercise – and kids are sure to love the large playground and water play area. And then there's the community center featuring sporting equipment rentals and a game room with billiards, ping-pong and foosball.
CONVENIENT SHOPPING
Remember when a trip to the grocery store was just around the corner? At Vineyards, it still is. That's because Crossroads Market, home to Publix Supermarket and Walgreen's pharmacy, as well as restaurants, specialty shops, a hair salon and a florist are all just minutes away – and you don't even have to leave the community.
PHYSICIANS REGIONAL MEDICAL CENTER
One of the country's most innovative medical hospitals is located right next door to Vineyards. More than 75 years of improvements in patient care, enhancements in medical education and breakthroughs in medical research have made the Physicians Regional Medical Center one of the finest medical institutions in the world.
For more information on current homes for sale in Vineyards, we invite you to contact us.