View All Verandah Listings
Amenities:

Clubhouse

Private Membership

Tennis

Dining
VERANDAH HOMES FOR SALE FORT MYERS FL
VERANDAH FORT MYERS FL NEW CONSTRUCTION

Welcome to Verandah, a beautiful, private, guard-gated golf course community in Fort Myers. Enjoy life among mature oak trees, meandering bike paths and walking trails, and breathtaking views of the Orange River. Verandah is an all-inclusive community, with full-service dining options, social events and activities, fitness and recreation options, and 2 spectacular 18-hole championship golf courses: Old Orange, designed by Bob Cupp and Whispering Oak, designed by Jack Nicklaus. Verandah homes for sale Fort Myers Florida includes both resales and new construction opportunities!
NEW CONSTRUCTION OPPORTUNITIES FROM HIGHLY REGARDED BUILDER NEAL COMMUNITIES! Would you like to receive current pricing and floor plans?
* CELEBRATION HOMES SERIES
1,812 – 2,332 SQ FT.
* COVE HOMES SERIES
2,181 – 2,427 SQ FT.
* COASTAL HOMES SERIES
2,453 – 2,907 SQ FT.
Verandah, a 1,456-acre master-planned community along a 1.75-mile stretch of the Orange River in Fort Myers, was developed by The Bonita Bay Group with the same commitment to meticulous planning, environmental stewardship, integrity and attention to detail that is evident in all of its award-winning communities. Nearly 70 percent of Verandah is dedicated open space, with 480 acres of common areas, golf course and parks, 416 acres of wetland preserve and lakes, 84 acres of upland preserves and a buffer along the river to maintain the unique character of the riverfront. The buffer is a conservation easement along the entire length of Verandah's riverfront.
Verandah is located 10 minutes from downtown Fort Myers in northeastern Lee County, just south of the Caloosahatchee River and a short distance from the Lee County Civic Center.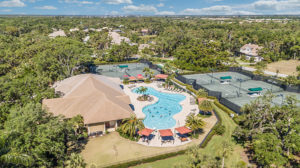 Numerous county parks and boating facilities are located nearby. Just two miles from I-75, Verandah is just 15 minutes from the Southwest Florida International Airport (RSW) and 20 minutes from Florida Gulf Coast University, Germain Arena, Miromar Outlet Mall, Gulf Coast Town Center and Coconut Point Mall. Downtown Fort Myers, home to trendy restaurants, nightclubs, galleries and shopping, is a quick trip along State Road 80, which fronts the community.
Verandah offers a diverse selection of custom and traditional single-family homes, villas and coach homes. Offered by southwest Florida's top builders, the homes for sale in Verandah are reminiscent of Florida's past, with unique architectural styles and accents. A variety of environmentally friendly options allow buyers to customize the level of energy efficiency, air quality and resource conservation in their homes.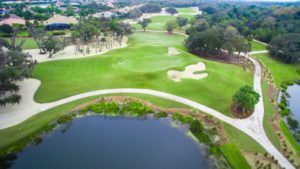 Green Community ~ Verandah has been developed using "green building" practices that demand fewer non-renewable resources and provide a healthier environment for residents. The Bonita Bay Group created Verandah as a green community — the first in the state to meet the requirements of the Florida Green Building Coalition to be third-party certified as a green community. Certification requires minimum thresholds in six categories: protection of ecosystems and conservation of natural resources; circulation of people and traffic within and outside of the community; use of green utilities practices; amenities; green-friendly community covenants and deed restriction; and education and promotion of green living practices.
In planning Verandah, The Bonita Bay Group reworked portions of its site development, restored historic flow ways, expanded wetland, uplands and conservation areas, and developed a perpetual conservation easement along the Orange River to ensure the future integrity of its unique ecosystem. The developer also restored and enhanced natural habitat to ensure the community continues to be a home to some of southwest Florida's most diverse wildlife. Instead of building a large clubhouse, Verandah's amenities center was designed within an expansive oak hammock with several individual buildings to reduce the impact on the trees. More than 100 oak trees and 1300 sabal palms have been transplanted in the community.
Water conservation measures include the installation of a dual water system that will operate with reclaimed water for irrigation when the service becomes available in the area, and the use of native and drought-tolerant vegetation in common areas, amenity buildings and homesites. The Bonita Bay Group teamed up with TECO Peoples Gas to offer natural gas, a more efficient energy source, to single-family homes for sale as well as amenity buildings in Verandah.
Green Homes ~ The Florida Green Building Coalition has certified all of Verandah's single-family homes. Certification is based on energy efficiency, water conservation, indoor environmental health and use of environmentally friendly materials.
River Village ~ Nestled into a picturesque oak hammock near Orange River, Verandah's River Village is the center of community activities, including nine miles of walkways and fitness trails, a river walk and bicycle paths. Oak park ó with hundreds of live oaks and sabal palms, the community Tree House and Nature Center provides a scenic 500-foot entry to River Village. Amenity buildings within River Village include the golf house, golf pro shop serving players on the Bob Cupp-designed championship golf course. The River House features a riverside restaurant, lounge and outdoor seating on a deck. The Boat House offers riverfront decks with incredible views and a canoe and kayak launch for an adventure along the Orange River. A general store is also available. The professionally-staffed tennis and fitness center offers tennis courts, weight training, cardiovascular exercise, lap pool and more under a canopy of towering oak trees.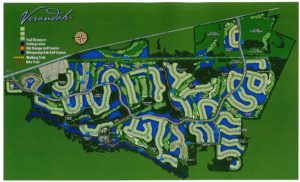 GOLF … Two Championship Courses
Whispering Oaks, designed by Jack Nicklaus and Jack Nicklaus II, provide a breathtaking yet challenging course that will inspire all golfers to play like a champion. Incorporating natural elements, amazing fairway vistas and compact greens, this course offers a unique and exciting experience.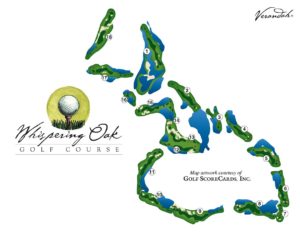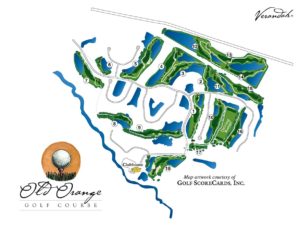 Old Orange, designed by Bob Cupp, has recaptured the "golden era" of golf. These 18 holes are immersed within the gorgeous and natural surroundings of Fort Myers and created in such a way that the landscaping not only preserves these views but truly enhances them. This course represents the finest of South Florida.
DOG PARK
Pets are part of the community. At Verandah, we want to be sure that everyone has a place where they can find fun, even our four-legged friends. Verandah features a fenced-in Dog Park with a variety of obstacles and covered areas.
For more information on current homes for sale in Verandah, we invite you to contact us for additional information.